Figures show that American households are steeped in debt to the tune of $15 trillion! And, consumer debt will keep increasing, especially now since the US Federal Reserve has hiked interest rates. Americans, who are debt-ridden, seem to be filing for bankruptcy rather than seeking credit repair services. So, the time is right for entrepreneurs who want to be part of the credit repair business.
In the US, the credit repair industry is worth $3.4 billion and it is witnessing steady growth. So, if you are wondering how to open a credit repair business, you will need a full-fledged plan so that you hit the ground running and can make your business a success. While the credit repair industry is growing by leaps and bounds, it is highly competitive. Nonetheless, with a few smart decisions, a sound marketing strategy, and a customer-oriented attitude, your new business can be profitable.
Is Credit Repair Similar to Credit Counseling?
Many people use credit repair and credit counseling interchangeably. However, the two are quite different. In credit counseling, an expert reviews a person or business' credit and debt and then helps them come up with a strategy to manage both better.
On the other hand, credit repair focuses on increasing a customer's credit score through dispute letters to credit bureaus, reaching out to creditors, and disputing line items. Doing these things get rid of errors, inaccuracies, and unverifiable information, therefore, boosting a person's or business' credit score.
Now that you know the difference between credit counseling and credit repair, it is time to focus on how to start a credit repair business.
Understand the Credit Repair Laws
Before you jump into the world of credit repair and transform yourself into a credit repair specialist, understand the various credit repair laws in your state. Some states, such as Alabama, Alaska, and Wyoming, do not have regulations while others have laws that you should be aware of.
The FTC implemented the Credit Repair Organizations Act in the 1990s to prevent credit repair specialists and companies from taking advantage of their clients. Understand the Act and do not violate it as the FTC has the authority to penalize or close down companies that do so.
Get a Surety Bond
Most states require a credit repair specialist to get a surety bond. This is designed to protect clients from any arising damages. The states have made it easy for credit repair specialists to get this bond. While the application is simple, it requires applicants to submit their personal and business credit scores, financial assets, bankruptcies, liens, and the age of the business.
Thankfully, approvals are quick, and even new credit repair specialists can get a surety bond with relative ease. Usually, approvals take around 24 hours.
Credit Repair License
Since you are starting a credit repair business for the first time, you may need to apply for a license/permit to operate this business. Nearly all the states DO NOT have this requirement other than Idaho. So, if you are keen to start a credit repair business, you can do so without worrying about the license.
In Idaho, whether you are running the business from home or you have an office, you will need to have a valid credit repair license to legally run your business.
Registering Your Credit Repair Company
Nearly 25 states in the US require credit repair companies to register their companies. It is best to check the website of your state's Department of Revenue to find out whether this requirement is a necessity in your state.
When making your credit repair business plan, ensure you account for this registration so that you don't forget or overlook it.
Invest in a Good Credit Repair Software
After taking care of all the documentation and licensing requirements, go in for reliable and credible credit repair software. While you can do audits manually, it takes time. On top of that, you will also have to manage your clients. Software, like Client Dispute Manager, automate many processes including customer profile creation, auditing and tagging negative line items in credit reports, sending bulk dispute letters to credit bureaus, and providing customer service to your clients.
Client Dispute Manager offers a 30-day free trial, helps you capture leads, directly links with credit bureaus for credit report generation, offers a frontend interface to clients, provides templates for contract agreements and dispute letters, and also has free training sessions to help you get familiar with the software so that you can make optimal use of it. You can also export contacts for digital and email marketing activities.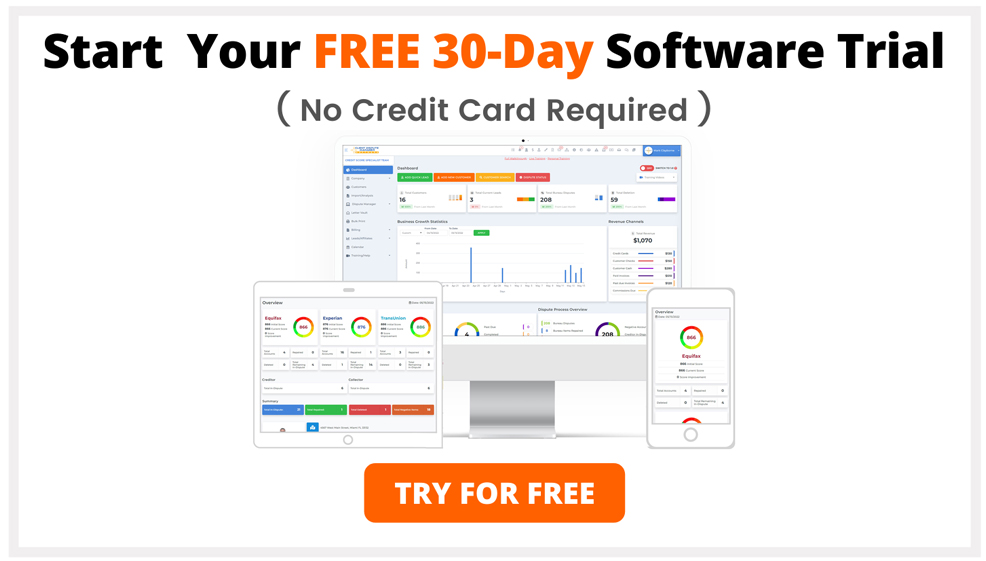 Understand the Credit Repair Process

If you want to learn how to become a credit repair specialist, first and foremost, you should thoroughly know the credit repair process. There are free and paid resources that you can utilize to broaden your knowledge and understanding of credit repair.
Learn about FICO scores and how to remove false, inaccurate, and unverifiable items from the credit report. Also, read up on the credit repair business so that you learn the nuances and terminologies related to this business. In addition, hone your negotiation skills as you will need them when you are dealing with credit bureaus after they complete an investigation.
Get a Credit Repair Business Plan Ready
Don't jump into this business venture without a proper business plan. The plan should cover the following:
Finance
Business structure
Basic operations
Sales and marketing strategies
Outreach initiatives
Ensure that the plan is as detailed as possible and covers the startup costs, such as software, assets, overheads, and inventory. Have very specific business goals, explaining how your credit repair business intends to make money and the plans you have to scale the business. Keep referring to the business plan to check whether you are achieving your goals. At the same time, you should be flexible to tweak the plan as you get more experience and understand the needs of your clients.
Keep Learning and Growing
In the world of credit repair, learning is always ongoing. You will be able to retain old clients and attract new ones only if you provide them with value. And, that is possible only if you continue learning and honing your skills and expertise.
Dedicate time to be part of training sessions online or offline, attend trade shows, and subscribe to high-quality industry blogs. You can even have meet-ups with other local credit repair business owners to learn and grow. Spend time studying your competition to see what they are doing right and where they are going wrong. Incorporate these into your business to attract new clients.
Acquire New Clients
While you can use social media to demonstrate your authority and expertise to get new clients, don't dismiss the power of networking. You can cultivate affiliate relationships with mortgage brokers, real estate attorneys, and CPAs. These professionals can send new clients to your business and in lieu, you can offer incentives.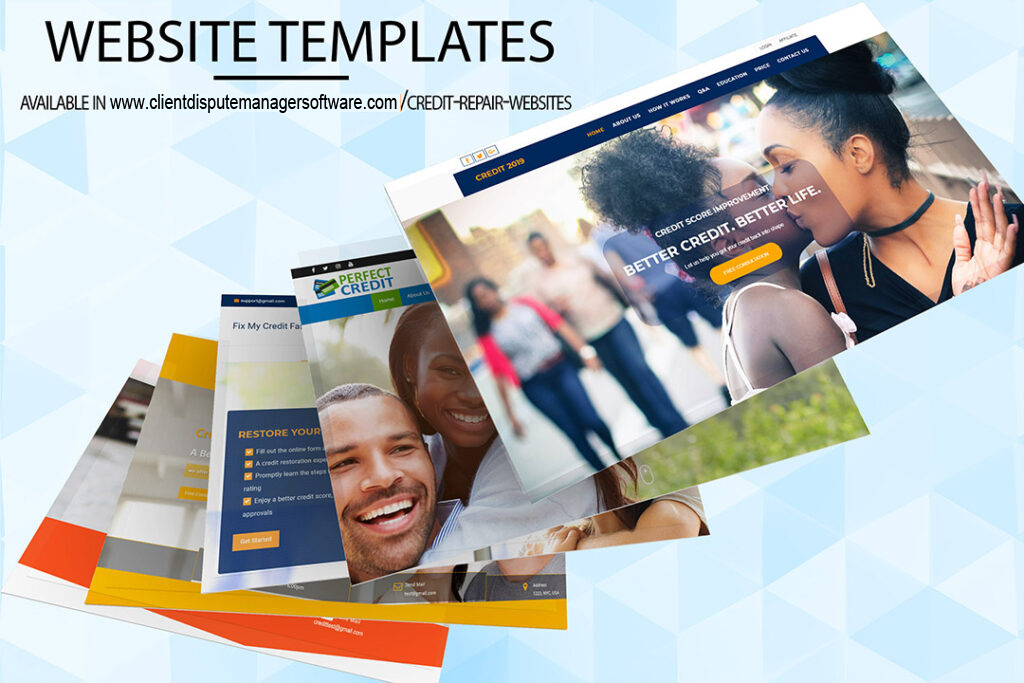 Getting new clients each month will take your credit repair business to a whole new level, and that means more revenue and profits. Think of different ways and try out-of-the-box methods so that you can leave your competition behind. Carefully think about your target audience, like people who have recently been denied a loan or young millennials, who are spending more than they are earning.

Final Words
These are the details that you need to focus on if you want to learn how to open a credit repair business. Remember, a credit repair business can be a rewarding venture if you choose the right credit repair software and have a solid business and marketing plan.
Be your own boss. Set your own schedule and travel when you want. Start a credit business today. Click here to get everything you need for FREE.